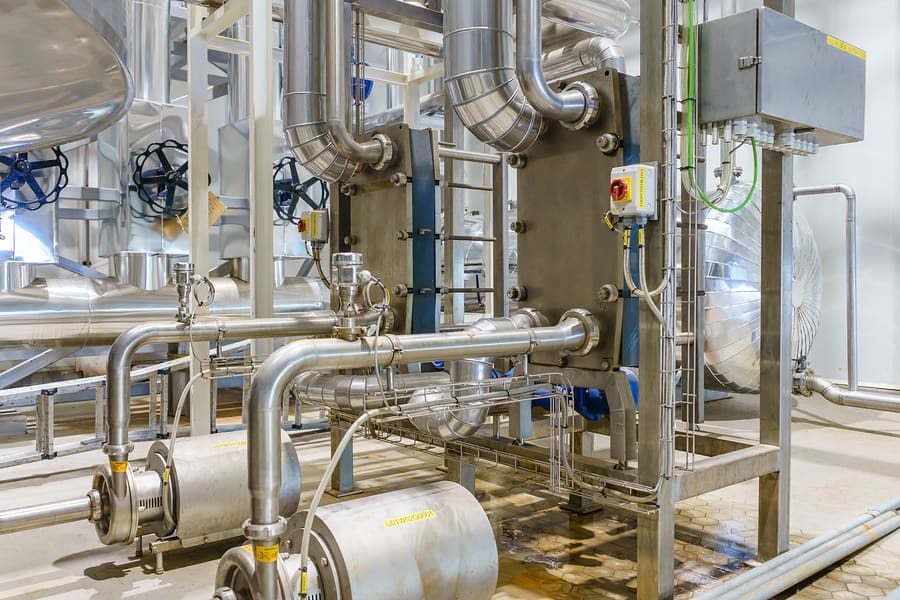 Thiết bị trao đổi nhiệt tấm HVAC
Các bộ trao đổi nhiệt tấm của chúng tôi có thể thiết kế và chứng nhận theo chuẩn AHRI 400, đảm bảo độ chính xác và đồng nhất trong chất lượng toàn cầu.
Những năm kinh nghiệm cho chúng tôi kiến thức và sự thấu hiểu tốt nhất về mỗi quy trình HVAC cũng như từng yêu cầu xử lý nhiệt riêng biệt.
There are two reasons for using an indirect refrigerant system. First, the amount of refrigerant can be kept at a minimum. Second, the risk of leakage of primary refrigerant e.g. NH3 is decreased.
Using a BPHE as both evaporator and condenser in a refrigerant system will result in the most efficient and compact refrigeration system available. Utilizing secondary fluids (water or brines) as carriers for the cold and heat will bring the system size and refrigerant charge to an absolute minimum.
A good example of indirect refrigeration systems is in a supermarket: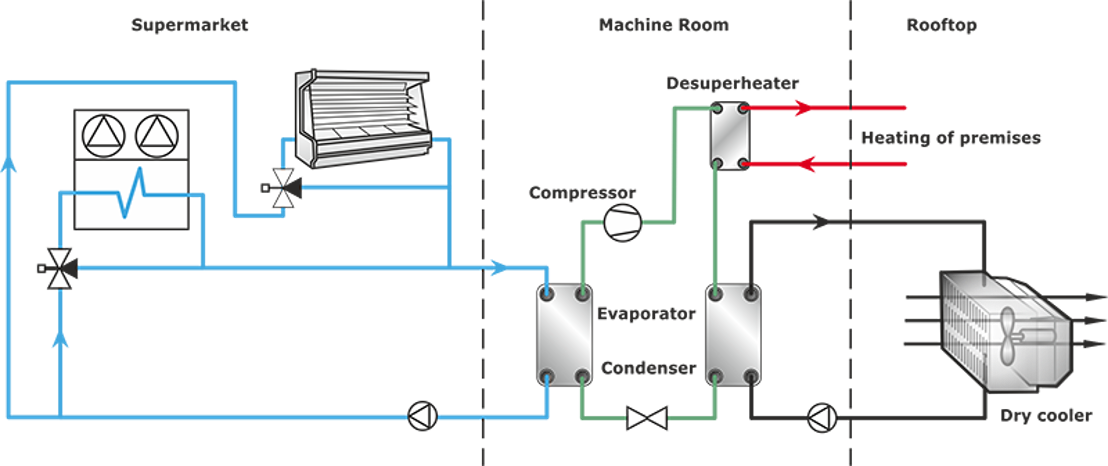 Natural cooling technology refers to by using of natural cold sources to stop or in low capacity the operation of chillers or other mechanical refrigeration systems, thereby reduce energy consumption.
Water-water plate heat exchangers and some pipelines and equipment are added to the conventional air-conditioning water system. The chilled water uses a circulation system consisting of a cooling tower + a cooling water pump + a plate heat exchanger to exchange heat and reduce the temperature of the machine room. The plate heat exchanger is connected in parallel with the chiller, and the two are equipped with independent cooling water pumps and chilled water pumps.
After the cooling water and the chilled water are exchanged in the plate heat exchanger, if the chilled water supply temperature can meet the requirements, the chiller is turned off, switch on the plate heat exchanger as replacement, and natural cooling is achieved. If the temperature of the cooling water cannot lower the temperature of the chilled water back to the required water supply temperature, the plate heat exchanger is switched off and the chiller is turned on direct cooling supply mode.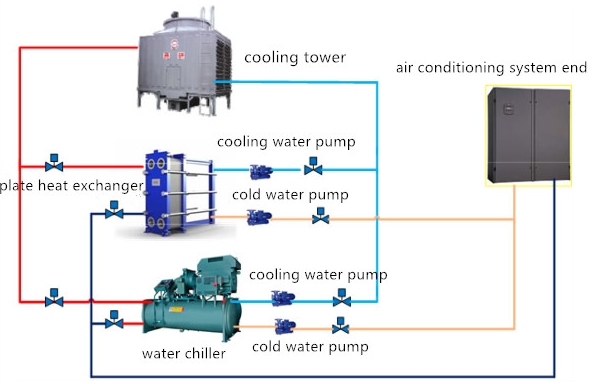 The traditional method of distributing heated water from a boiler to building heating system circuits uses a low-loss header to connect the primary boiler circuit with the secondary distribution.
There are, however, circumstances where it is advantageous hydraulically to decouple the primary circuit of the boiler from the secondary circuits of the heating systems, and this can be achieved by replacing the low-loss header with a plate heat exchanger.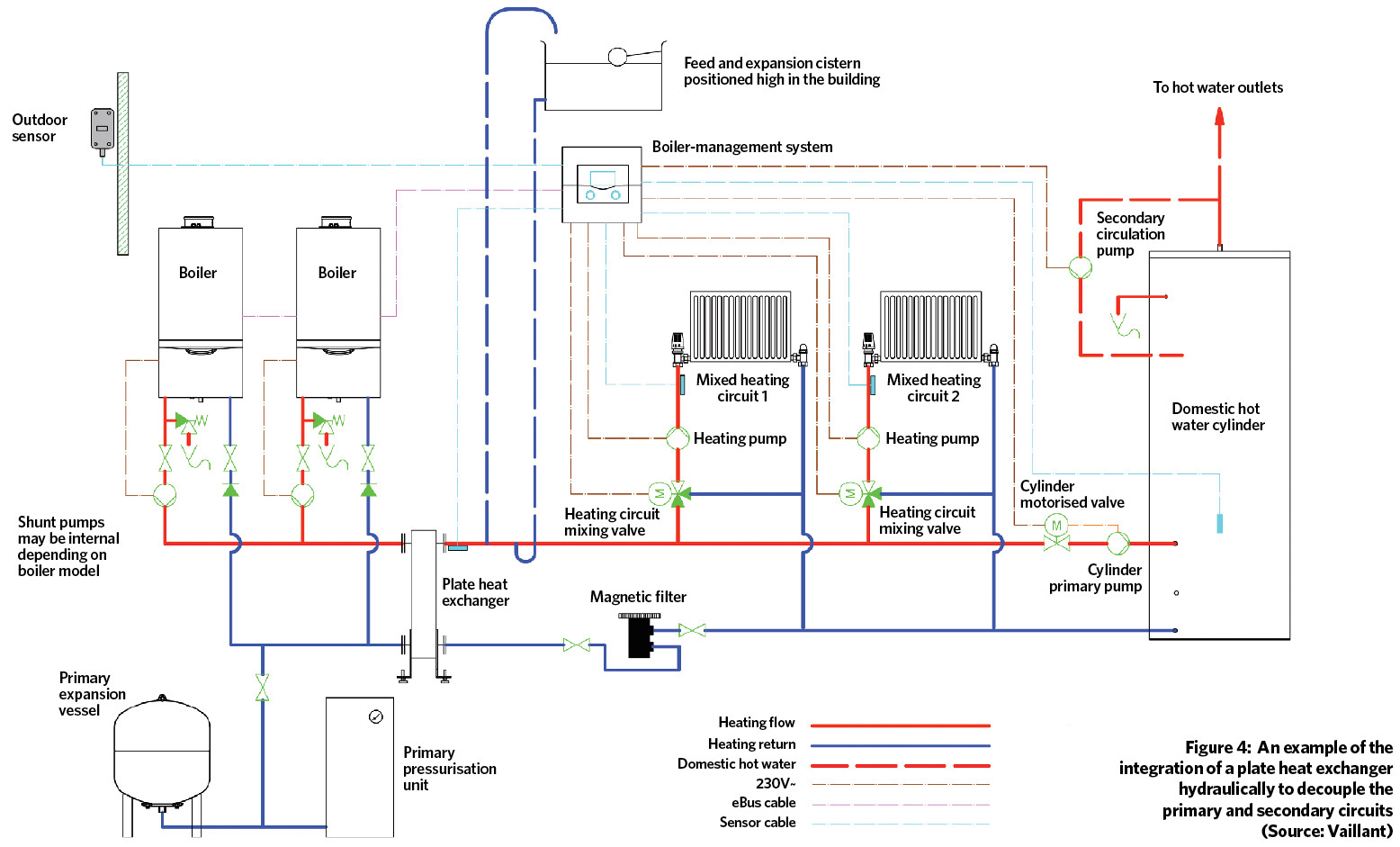 For exploiting the heat pump ground source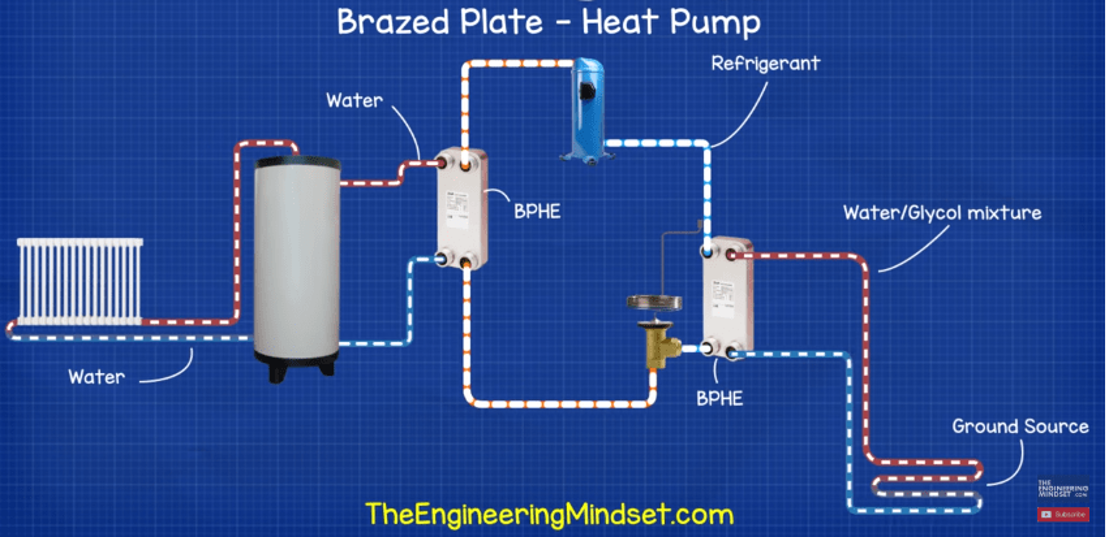 For exploiting the heat pump wind source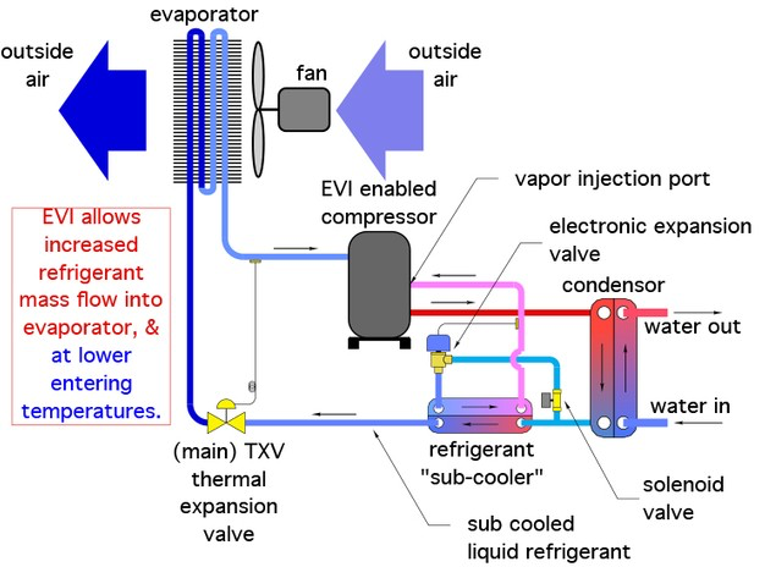 Solar hot water systems for cleaning